Kashmir is ideal for planning a family trip, Adventure trip, and honeymoon in India. The Unbound beauty of Gulmarg, Srinagar, Pahalgam, or Sonmarg, makes your trip an amazing experience. Kashmir is also home to the popular Amarnath Cave, referred to as Lord Shiva by passionate devotees from all over the world. While the beautiful Dal and Nigeen Lakes in Srinagar offer the opportunity to stay in houseboats and enjoy a shikara ride, Alpine lakes like Tarsar Marsar, Vishnasar, and Gadsar lake appeal to adventure lovers for a great trekking experience. For a more adrenaline-pumping adventure, the experience of skiing in Gulmarg during the winter season is another level of adventure.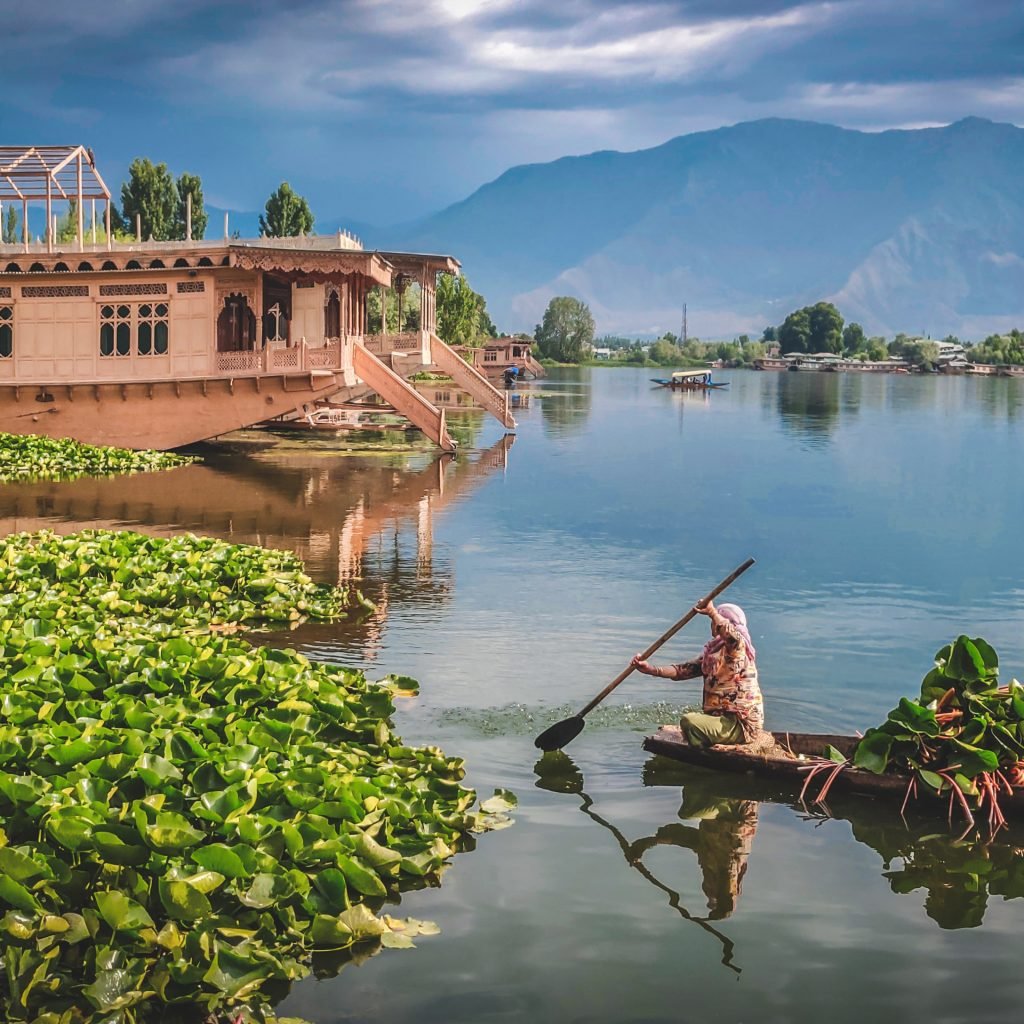 In our Kashmir travel guide, we provide gives the best information about places to visit, things to do, where to stay, best travel time, affordable Kashmir tour packages, and other aspects of Kashmir tourism. Your days in Kashmir with Tripmore will be unforgettable.
How to Reach Kashmir?
By Air
Srinagar's Sheikh-ul-Alam International Airport offers regular flights connecting Kashmir with the rest of the world. It is also the favorite way for travelers to reach Kashmir.
Sheikh-ul-Alam International Airport also known as Srinagar Airport and Budgam Airbase is an international airport serving Srinagar, the summer capital of Jammu and Kashmir. It has an integrated terminal and an asphalt runway.
The airport is located in Budgam, 12 km (7.5 miles) from Srinagar. After landing in the beautiful city of Srinagar you can easily get a Cab that you can book on our website easily. Tripmore provides you with the cheapest travel services. You can book a trip for your whole vacation on Tripmore and enjoy the services like Hotel accommodation, Cab services, Guides, etc. you will be able to visit all the beautiful and heart-touching places of Kashmir by using Tripmore.
For Cheap flights Click Here
By Train
At this moment Kashmir is not connected with the rest of India through Railway services. Work on Kashmir railways is in progress and soon we will have direct railway connectivity to Kashmir also. But till then you can use Train to reach Jammu and from there you have to take Bus or Cab to reach Srinagar.
| | |
| --- | --- |
| States | Train Names |
| Delhi to Jammu Tawi | Jat Duronto Express.Jammu Mail.Shri Shakti Express. |
| Chandigarh to Jammu Tawi | Hemkunt Express.KLK SVDK Express. |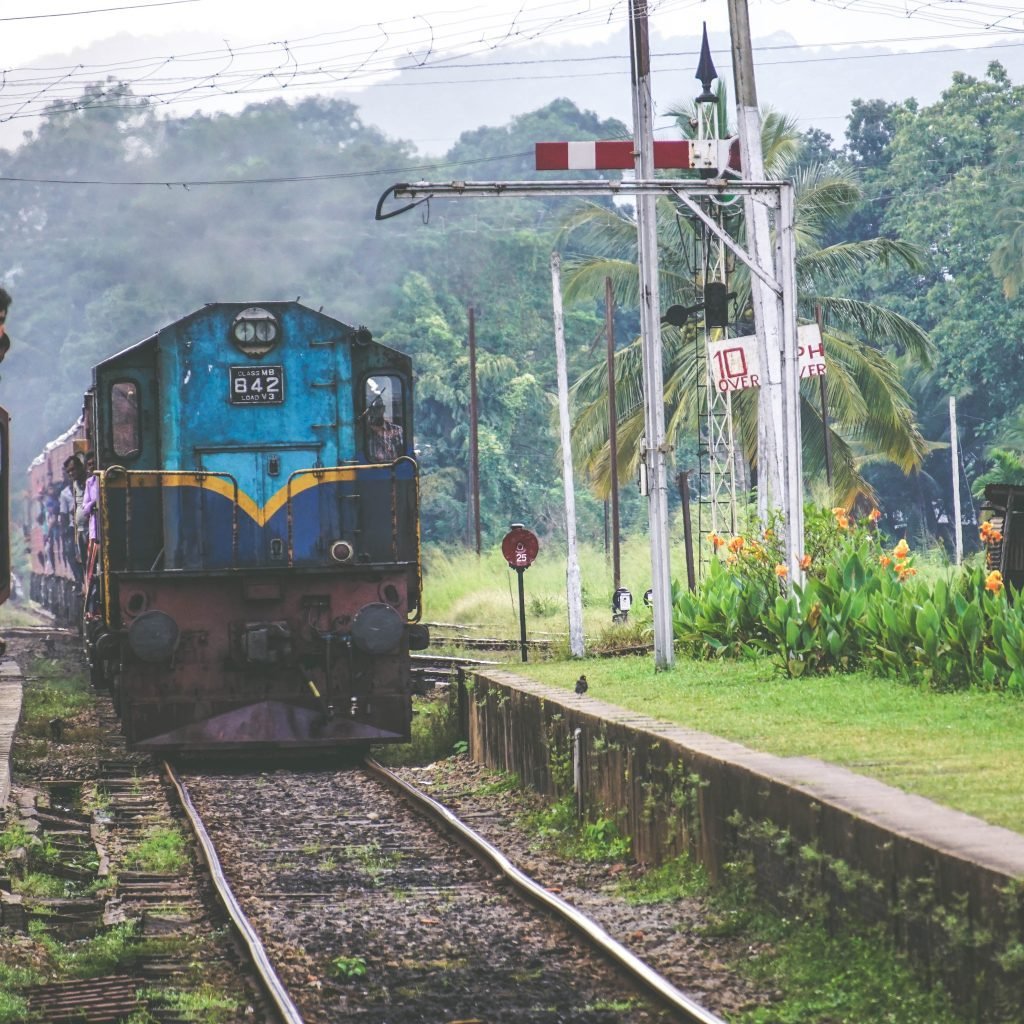 By Road
The state of Kashmir is well connected to many nearby cities and towns by a network of public and private buses. National Highway 1-A connects Srinagar with Jammu. Apart from this, the popular Jawahar Tunnel connecting Jammu with Kashmir Valley also gets in the way. Numerous luxury and private deluxe buses, Cabs ply to and from the state. These buses/cars are very comfortable and affordable. You can just book a Bus/Cab on Tripmore easily from Jammu. Tripmore offers Cab/ Bus services from Jammu it also provides full trip packages including Hotels, Cabs, and travel guides.
Distance from Major Cities
Delhi to Kashmir – 566 km.
Mumbai to Kashmir – 1674 km.
Chennai to Kashmir – 2330 km.
Leh to Kashmir – 101 km.
Patnitop to Kashmir – 138 km.
Accommodation
Kashmir has excellent accommodation options that offer admirable hospitality to tourists. Hotels and resorts in Kashmir, ranging from budget to luxury, offer high-quality services and promise to make your stay pleasant and memorable. Whether you are looking for a heritage experience, a mountain retreat, or a nature getaway, the hotels and resorts of every tourist destination in Kashmir Valley promise you complete comfort. Tripmore has several Hotels that provide high-quality, luxurious Services and promise you complete comfort. Tripmore offers the best deals and discounts on hotel bookings. Book a hotel through our website and save a lot on your Kashmir Holidays tour package.
Some of the Hotels we offer.
Places to Visit in Kashmir
There are so many places to visit in Kashmir that we cannot mention them all in a blog, Kashmir is a very beautiful place having hundreds of tourist destinations I will be covering the tourist destinations that are worth your visit if you want to make your Kashmir trip more exciting.
Dal Lake
Gulmarg.
Sonamarg.
Pahalgam. (Betab Valley, Aru Valley, and Lidderwat).
Mughal Gardens.
Badamwari.
Sheeshnag Lake.
Manasbal Lake.
Doodhpathri.
Sinthon Top.
Gurez Valley.
Srinagar City.
Hazratbal.
Naranag.
Doodhpathri.
Jamia Masjid.
Gangbal Lake.
Dachigam Wildlife Sanctuary.
Wular Lake.
Aharbal Waterfall.
Lolab Valley.
There are many more places that you can visit as Kashmir is the land of beauty you will find beauty in every inch of Kashmir. You will never regret your decision of exploring Kashmir as Kashmir never disappoints anyone. If you have a plan to visit Kashmir then you can book a trip on Tripmore, Tripmore will give you all the essential services for your trip. Tripmore will provide you with the best Hotel, Cab, Houseboat, and Guides so that you will enjoy every bit of your Kashmir Trip.
Top Activities to do in Kashmir.
The unparalleled beauty of Kashmir offers many things to do for Visitors. From shikara rides in Srinagar to trekking to alpine lakes of higher reaches, From skiing in Gulmarg during the winter season to river rafting in Pahalgam; There are many activities for tourists in Kashmir which make Kashmir tour exciting.
Wildlife lovers can visit Dachigam National Park for a view of the animals and birds of the Himalayas. Being the popular Amarnath cave and the gleaming Hazratbal shrine, Kashmir offers pilgrimage opportunities to the devotees.
Apart from the Shikara Ride, another off-beaten thing to do in Kashmir is Staying in a houseboat. Tripmore can help you in selecting the best houseboat to stay in, the houseboats that Tripmore offers are very luxurious and ensure full comfort.
Riding the Gondola cable car is one of the exciting and fun things to do in Kashmir for people of all ages. Tourists prefer to travel via cable car to enjoy the best views of the snowcapped mountains.
Like any other destination in the world, trying local food in Kashmir is the most important task. We've all heard of Kashmiri coffee (tea) and lamb mutton rogan josh. But there are many more wonderful dishes to eat. These include Nadro Yakhni (Kashmiri curry based on yogurt with lotus stems), Paneer Chaman (flavored with fried cheese and spices and fennel powder in tomato sauce), and Dum Aloo, Matsiya Gund (cooked in spicy red gravy) Air meat). Meatballs), and Gushtaba (delicious yogurt gravy and minced mutton cooked in spices).
A visit to the Old City is one of the best things to do. With some 4 centuries-old structures and gardens that are no less than a paradise, the city has an architecture that is inspired by 3 different styles and 3 different religions. Passing through the old city is one of the peaceful things in Kashmir. Visit the magnificent structure including the Jama Masjid which has 370 pillars made of the maple tree. Take a walk through the streets of old Srinagar where there are old markets for spices, dried fruits, and yarns. Old buildings and the history of Kashmir are mixed to give a feel that is out of imagination.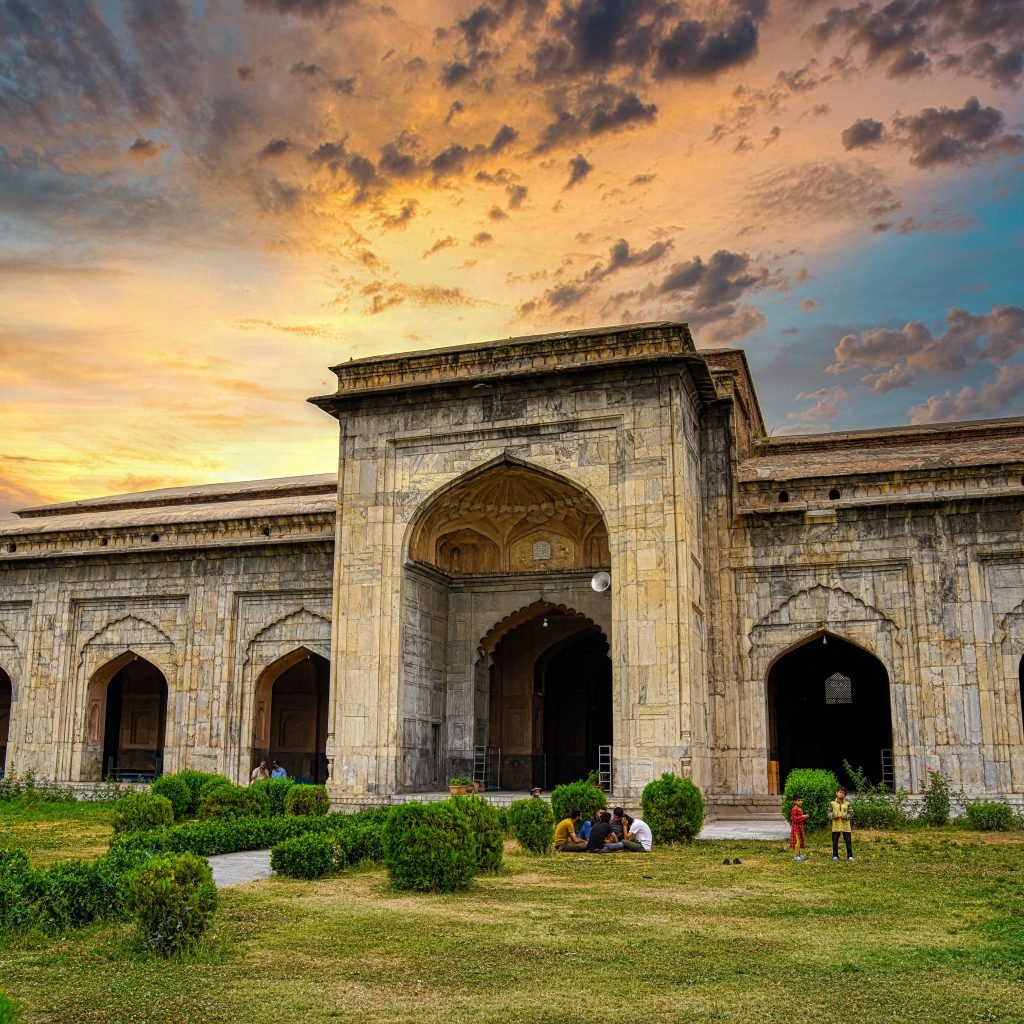 Visiting the Gardens of Kashmir.
Giving a visit to the Mughal gardens and exploring the beauty of nature as well as the old architecture of Kashmir along with the Dal lake can be an unforgettable memory of your life. Along with the Mughal gardens, there is Asia's Largest Tulip Garden which is a must-visit place, The best time to visit this garden is from March to May. Every year in April, the tulip festival is celebrated in which tourists can enjoy the mesmerizing views of the garden at its full bloom.
Skiing and Snowboarding
Kashmir is a cold region, with snow-capped mountains and frozen cold rivers, you should visit Kashmir in winter to experience it to the fullest. With the onset of winter, Pahalgam, Sonmarg, and Gulmarg are completely covered with snow. And it provides an opportunity for winter sports. Snowboarding and skiing are the best things to do in Kashmir during winter, especially if you are in a hurry to relax. If you are looking for things to do in Gulmarg, you should try skiing there.
Trekking is the most common activity in Kashmir if you are visiting Kashmir then trekking through the jungles of Kashmir is the best experience to have in your life visiting places like Gangbal, Tarsar Lake, etc. after hours of hiking bring a smile on the face and the feeling of reaching the destination gives a joy that cannot be explained in words.
Tripmore provides you with the best Guides who will help you in doing all these activities and make sure you enjoy your Kashmir tour to the fullest. There are many more activities that you can do in Kashmir as Kashmir has something for everyone and this valley will surely make you fall in love with Kashmir.
Getting Around
Tourist Taxis: Taxis are readily available for local sightseeing as well as trips and excursions out of Srinagar. Tripmore provides the best-in-class Taxi services that are very comfortable.
Mini Bus: Minibusses are the most common and widely used local transport in Kashmir. The buses operate throughout the city as well as the suburban areas on fixed routes. You can book a MiniBus on Tripmore and enjoy your Kashmir tour to the fullest.
Frequently Asked Questions:
What is the best time to explore Kashmir Valley?
The winter season, from October to February, is the best time to explore Kashmir. During this time, you can enjoy the snowfall, skiing, Gondola riding, and other adventure activities. For family and honeymoon vacationers, this is the best time to plan a visit to Kashmir Valley. However, the summer and monsoon seasons are also great for visiting the Kashmir Valley.
What is the best way to reach Kashmir?
The best way to reach Kashmir is by plane, with the largest airport in the Kashmir Valley being Srinagar Airport or Sheikh-ul-Alam International Airport. It operates flights to major Indian cities like Delhi, Goa, Mumbai, Jammu, and Bangalore. Some of the flights operated from this airport are Air India, IndiGo, GoAir, and Jet Airways. From Sheikh-ul-Alam International Airport you can book a tour on Tripmore that will help you complete the rest of your trip.
What are the best places in Kashmir for tourists?
If you are in hurry then the best sightseeing places and exploration for tourists in Kashmir Valley are Srinagar, Gulmarg, Sonmarg, Yusmarg, Pahalgam, and Gurez Valley. If you have time and want to explore Kashmir fully then you should visit all the places that are mentioned above in the blog.
What kind of activities one can do in Kashmir?
The various kinds of activities that you can do in Kashmir Valley are Shikara ride on Dal Lake, Skiing, Horse Riding, Mountain Biking, Trekking and Golfing, and Camping.
How many days are needed for a holiday to Kashmir?
At least more than a week is needed to explore the gems of Kashmir. You can Book a trip on Tripmore and make your Kashmir tour amazing in less time.
How much would a Kashmir holiday cost?
Packages Tripmore offers
When does it snow in Kashmir?
Between December to February, the valley of Kashmir is covered with a white blanket of snow.